Fast As Spirits
Twenty-six teams departed Fairbanks, Alaska on February 3, 2018 for the Yukon Quest 1,000 Mile International Sled Dog Race. They face the wilderness, summits and frozen rivers in unpredictable weather, all with their final destination of Whitehorse, Yukon in their minds. This video captures the journey and emotion of these teams from Fairbanks, Alaska to Whitehorse, Yukon.
Check out a selection of images from this year's race
During my role on the visual content team for the Yukon Quest I shot both photo and video content. This can be challenging given the fact that you constantly have to switch back and forth between the two, meaning you have to commit to one or the other. Add the element of the cold and things get a little trickier.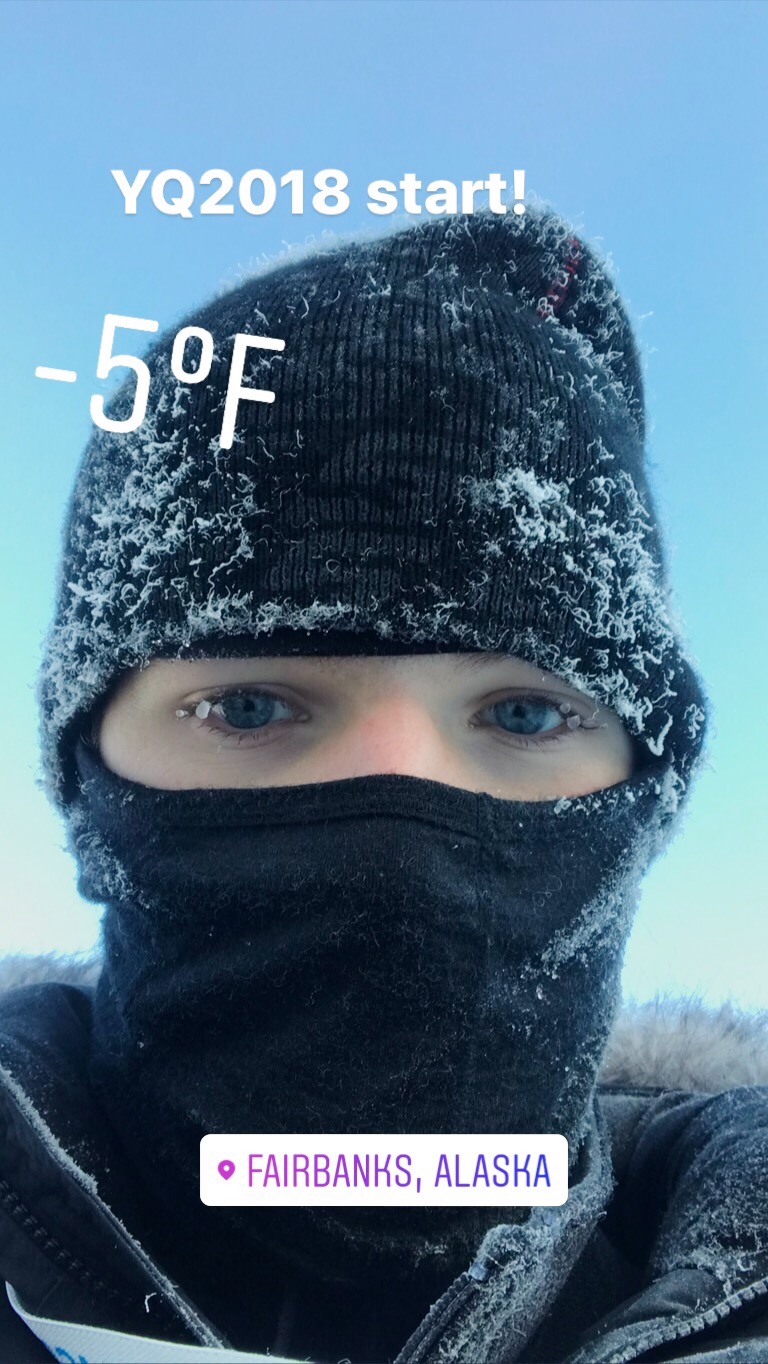 It wasn't quite as cold as last year but things get a little frosty in the negatives. This is what I looked like for a majority of the trip.
Flight From Eagle To Dawson
This year I was fortunate enough to fly from Eagle to Dawson City. Eagle is a small town of about 85 people located on the Yukon river near the border of Canada and Alaska. A mid morning flight allowed for nice light and a beautiful flight.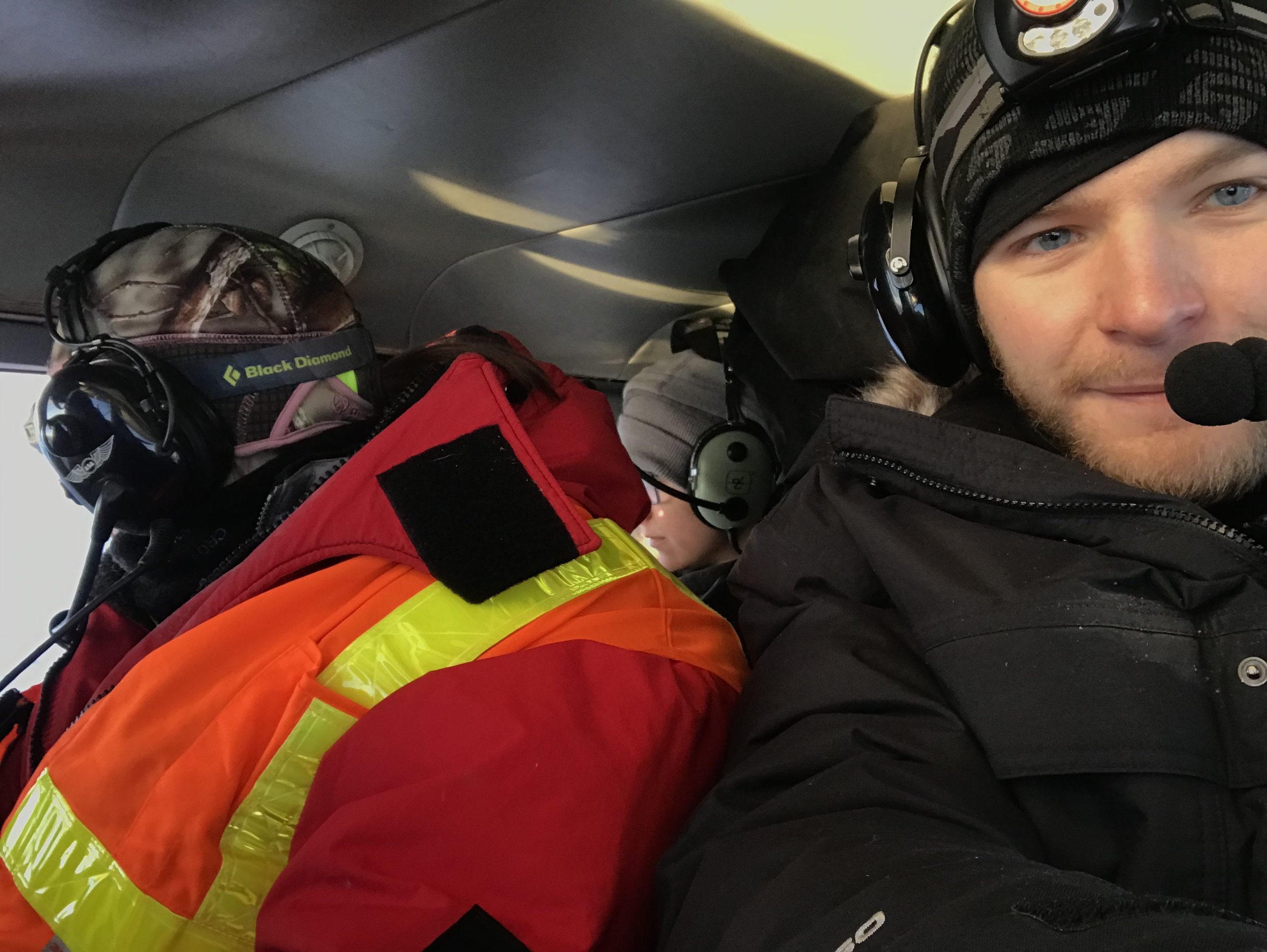 From a logistical standpoint the Quest requires a large working force, meaning a lot of people have to be moved. Myself and three others from the quest needed to be flown from Eagle to Dawson City. As normal as can be for bush flying, we all crammed in a Cessna 206.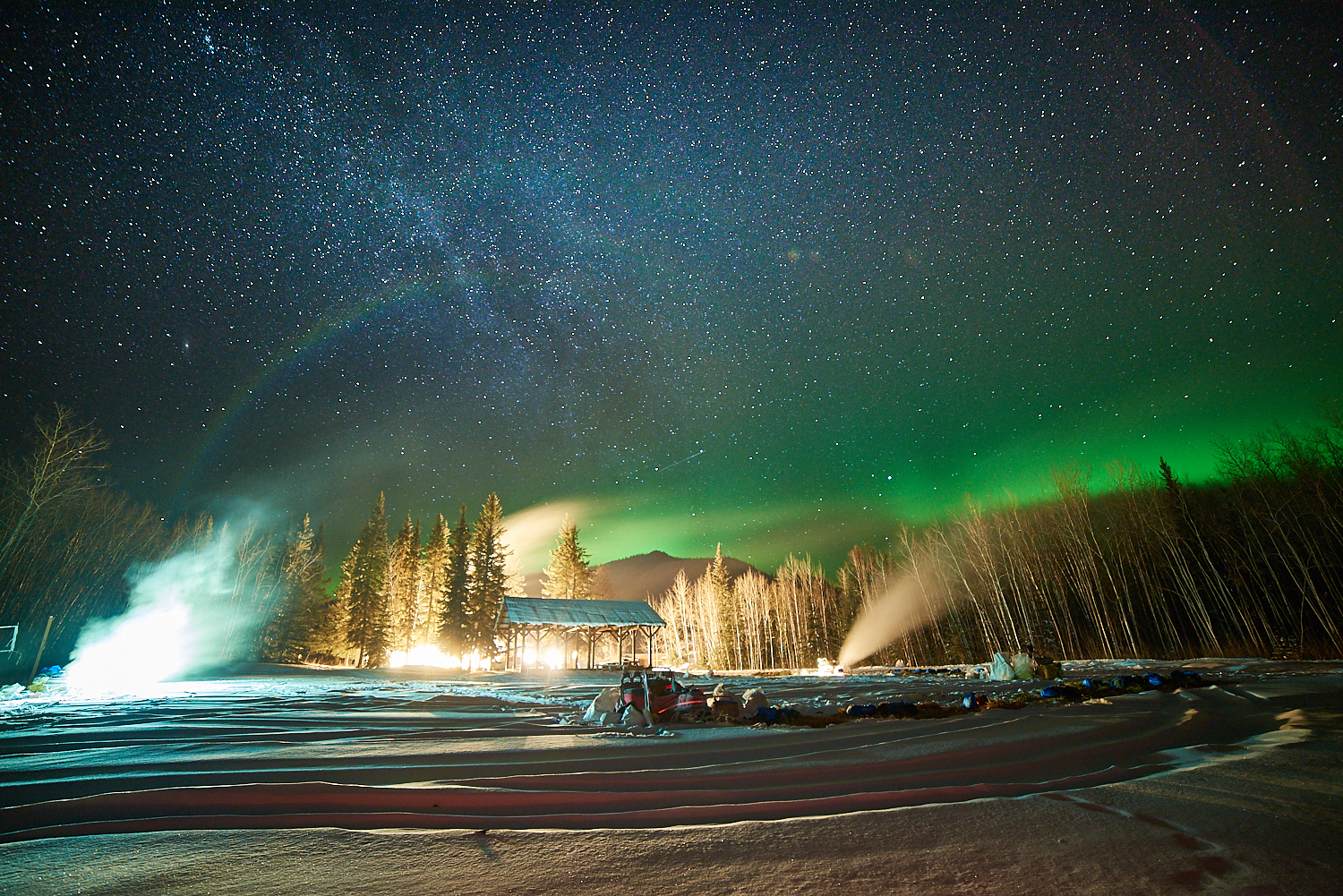 The time-lapse used in the video was shot in Eagle, Alaska. You can see a few teams bedded down for the mandatory four hour layover. The temperature was a balmy -30F. I invested in two external battery packs that proved to be quite useful for using the cameras in these temps. However, after an hour and a half the camera froze up. Not surprising given the temp, but the battery was unfazed. If you ever wanna hear your camera shutter scream and whine just leave it outside in -30F for an hour.
As you can imagine, a project of this caliber requires good organization. Even more so when you're working with a sleep deprived brain. This was the file structure my sister and I integrated for the team. As the video editor, I needed to be extremely organized given the fact that I would be receiving footage from five to six different sources.
This a partial screen shot of the video timeline. The two stays in hotel rooms with tv's made great for on the go editing stations. I would have hated to edit and compile the layers for the video on just a small 15 inch screen.